«The Stage» is a nightclub at the hotel Seven Visions Resort & Places, The Dvin and the center of attraction in the city.

The dinner-show, a unique experience for Yerevan, is a combination of dinner and a show for those who love luxury, delicious food, good music and who are looking for unforgettable memories. «The Stage» is famous for its elegant atmosphere and sophisticated audience. The guests enter a new spectacular dimension to make a wonderful escape from reality. «The Stage» reimagines the nightlife of the capital, bringing magic, extravaganza and the gold of millions of sparkling bubbles to it.

Enjoy delicious dishes accompanied by live music, performances of artists and incredible acrobatic stunts. A large stage in the center of the hall unites the audience and the artists in a shining immersive performance. Every month the club updates the programme and the thematic chef's menu. After the show there is an afterparty with dancing to hits from the global music charts. In good weather, we open the roof so that guests can enjoy the sunset.

«The Stage» is the place where you will impress and you will be impressed.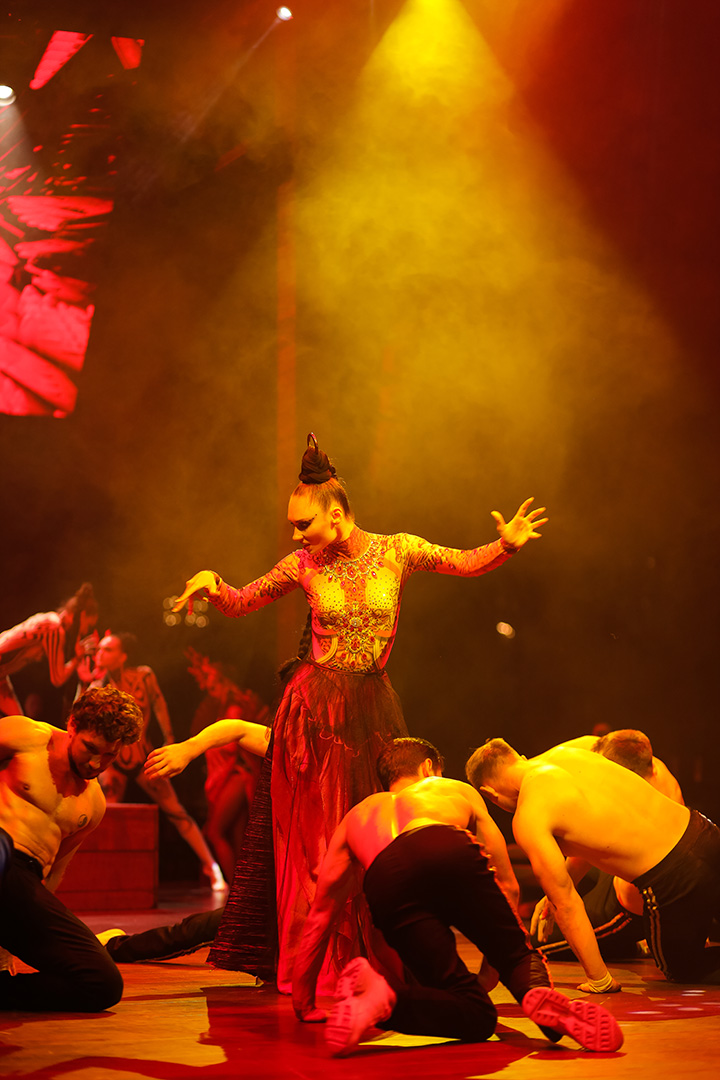 "The Stage" is open from June to October
Opening hours: Thursday, Friday, Saturday from 20:00 to 02:00
Book a table: +374 43991177 or at the reception desk
Entrance: for Inhouse guests — entrance is free of charge*
for non—staying guests - 10 000 AMD*
Dress Code: Cocktail
*Entrance to "The Stage" is available for couples and girls aged 21+
If desired, the hall can be rented for private events at your convenience.
The club capacity: 700 people/350 seats