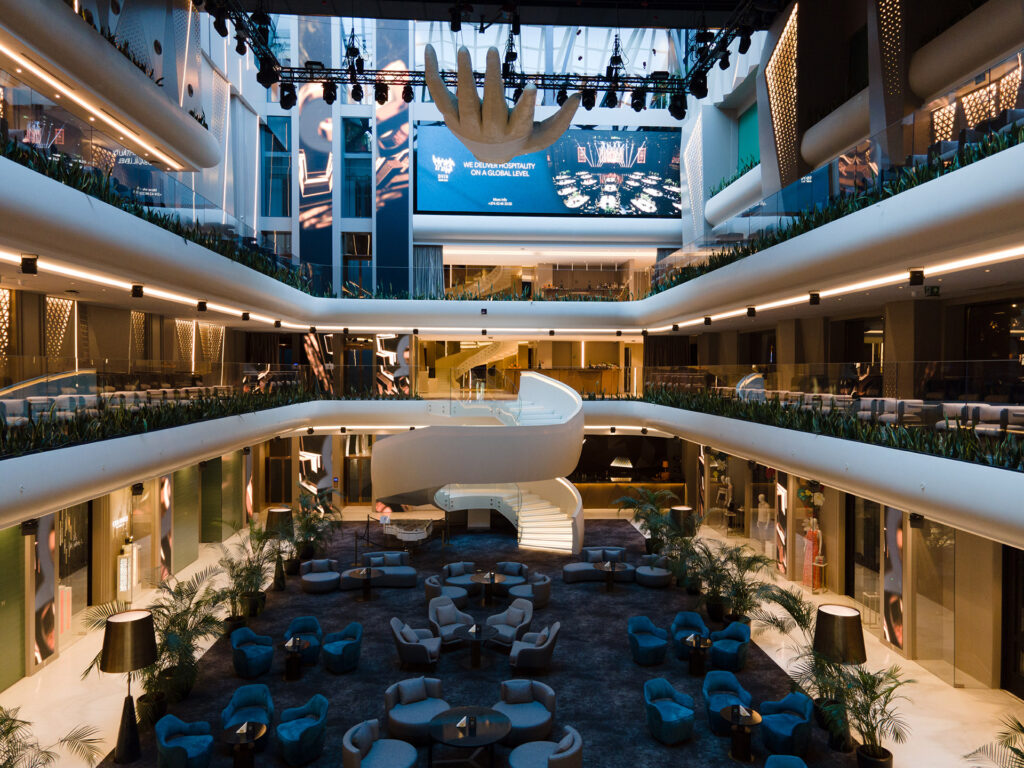 — BEING

"Being" is a lifestyle. "Being" is a fashion. "Being" is priceless.

Seven Visions Resort & Places, The Dvin opens the door to a world of new experiences as our brand means luxury. The concept of "Being" plays a major role in our philosophy. Our aim is, and will always be, a journey of luxury for our employees, as well as for our guests. By becoming part of our world, you will be guided by special moments of simply being.

Seven Visions Resort & Places, The Dvin is just steps away from the city's most authentic neighborhoods. We offer you an opportunity to become part of this unique journey and discover a new kind of urban luxury lifestyle.

"Being" is an aesthetic environment where art meets design and where creativity meets exquisite architecture. Dine at the Hayrik Restaurant, where the taste of tradition meets modern cuisine. Marvel in the stunning glass dome atrium, which radiates natural light and warm friendship, and where the music of our celebrated pianist creates an enchanted atmosphere of "being". Recharge your personal energy in the Seven Visions SPA and embrace the depth of your "being". We hope to welcome you to Seven Visions Resort & Places, The Dvin.