Welcome to Seven Visions Resort & Places, The Dvin!
The new hotel is a revived legend in the heart of Yerevan.

The architecture of the complex combines cultural heritage and traditions with modern design of rooms according to the latest trends to meet all the desires and needs of guests. The cozy and spacious rooms of Seven Visions are decorated in an elegant Art Deco style. Furniture items, fabrics and decorative elements are created from natural materials of unusual and elegant colours and textures.

The detailed layout of the hotel allows you to find the perfect balance between home comfort and a dynamic hotel atmosphere. The hotel has comfortable rooms where you can relax and then spend the evening enjoying a show in the nightclub with an opening roof "The Stage". The hotel has a hall for conferences and events of international level and scale, as well as private meeting rooms for confidential business meetings. In the Dvin Music Hall, you can have a magnificent wedding. The luxurious Hayrik restaurant, in turn, will be an ideal place for a family celebration and a quiet dinner in a romantic atmosphere.
Seven Visions Resort & Places, The Dvin is a new luxury complex in the heart of Yerevan. The hotel is located within walking distance from Saryan Street, Republic Square, the National Academic Opera and Ballet Theatre, the Sergei Parajanov Museum and Northern Avenue. The resort has become a new attraction in the capital of Armenia.

Seven Visions Resort & Places, The Dvin is a luxury hotel that has everything for your relaxation: spacious rooms in a sophisticated Art Deco style, a unique aerial theater without a stage One&Only, a nightclub with a retractable roof The Stage, a panoramic outdoor pool The Pool, a lobby bar Fragrance, a restaurant of modern Armenian cuisine with elements of fusion Hayrik, a view restaurant Coba, a banquet hall Dvin Music Hall, as well as a conference hall, a crossfit station and a tennis court with a professional surface. 11 meeting rooms, a gym and a Wellness & Spa center with baths, saunas, and a swimming pool will open soon.

Seven Visions Resort & Places, The Dvin is a new center of attraction in Yerevan with its own style and character, the embodiment of the best traditions of Armenian hospitality, world style trends and standards of perfect service.
Seven Visions Resort & Places, Dvin offers accommodation in 153 luxury rooms and suites, which are pet-friendly. The luxurious and elegant rooms, furnished in the style of modern Art Deco, are distinguished by a unique design and maximum comfort, as well as equipped with modern technologies so that you are always in touch. The hotel has rooms of different categories from a cozy superior room (46 sq.m.) to a luxurious presidential suit (268 sq.m.) with a butler service for you and your pets.
A place where you can enjoy the rich culture of authentic Armenian cuisine in a modern and traditional interpretation. We invite you to book a table to taste the culinary masterpieces from our experts. The variety of restaurants and cafes in Seven Visions gives you the opportunity to choose a place for breakfast, lunch, dinner, as well as a place for a cup of tea or coffee.
A special feature of the hotel is a unique aerial theatre One & Only — an exclusive theatre without a stage. This is not just a show for which you need to stay at Seven Visions Resort & Places, The Dvin, but a world-class performance for which it is worth visiting Armenia. TThis is a unique show and similar shows only can be found in just a few cities around the world – in Las Vegas, Macau and Dubai. Exciting acrobatic stunts, fantastic costumes, music and magical light attract attention and amaze the imagination.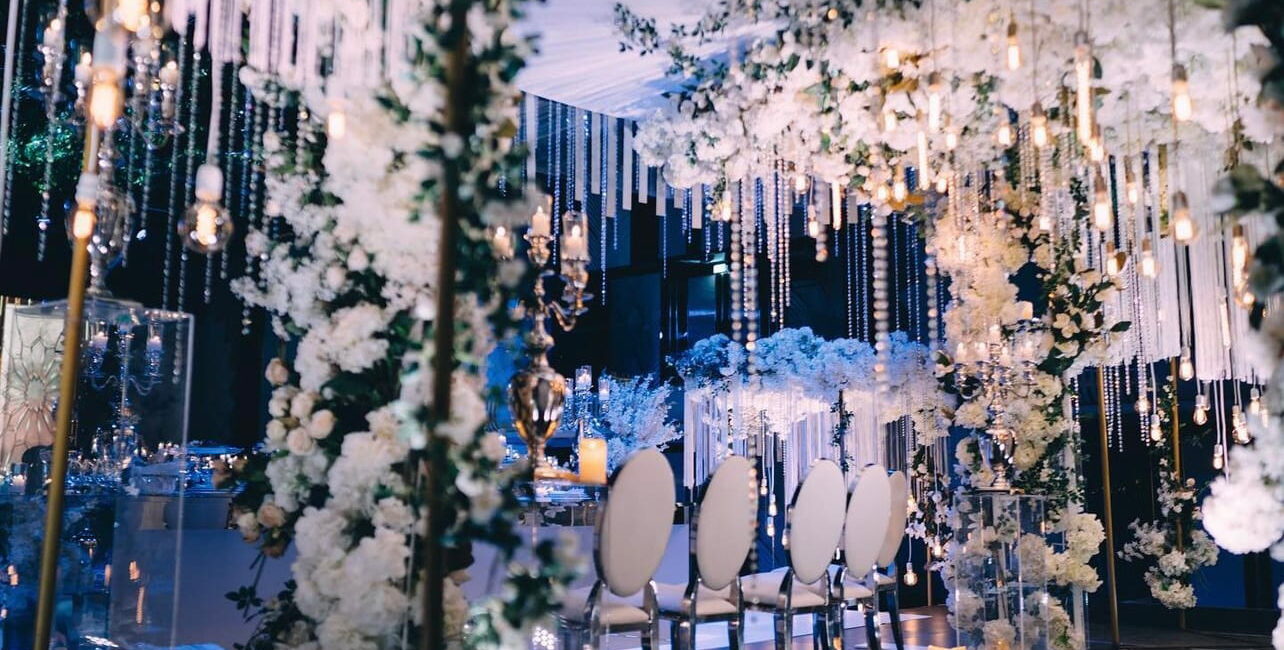 We are attentive to your wishes and details, we will accompany you at every stage of preparation, surrounding you with delicate care.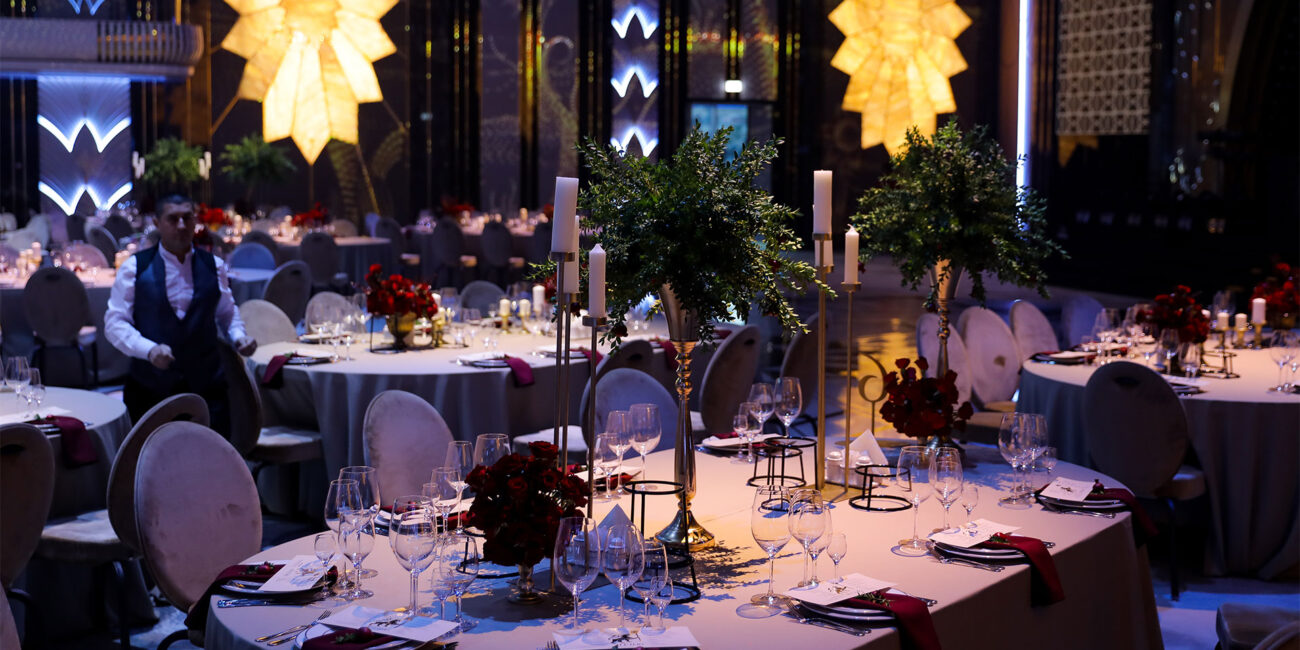 Our guests have at their disposal the Dvin Music Hall, the largest banquet hall in Armenia, and the Hayrik restaurant of national cuisine with 188 seats with three VIP chamber halls and two banquet halls.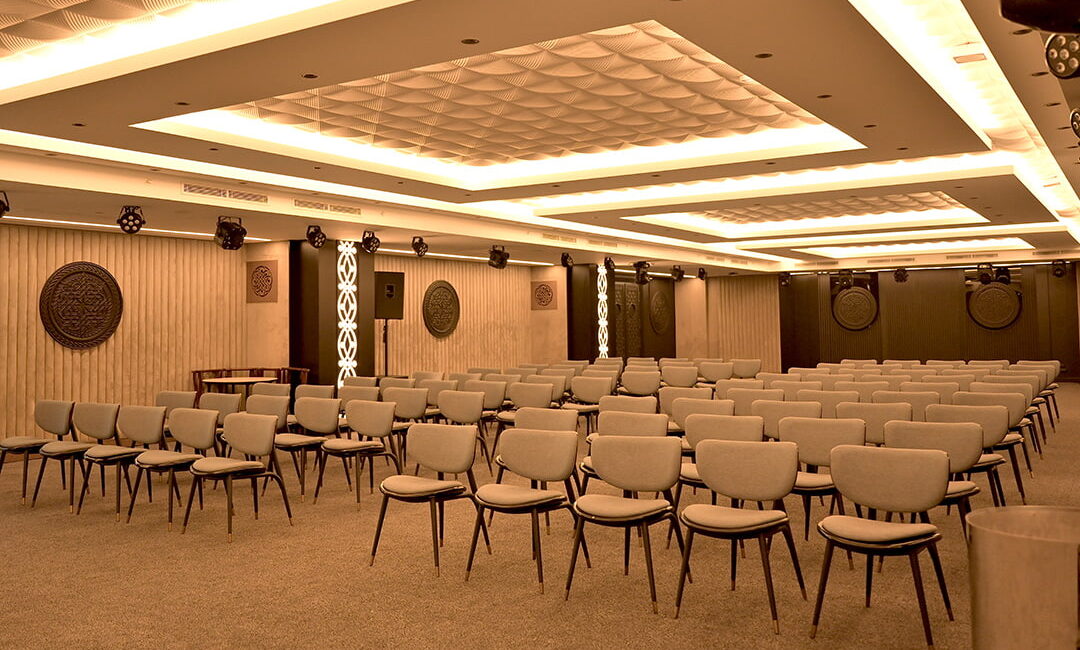 In the near future, business events of any level and format will be available in the business center of the hotel