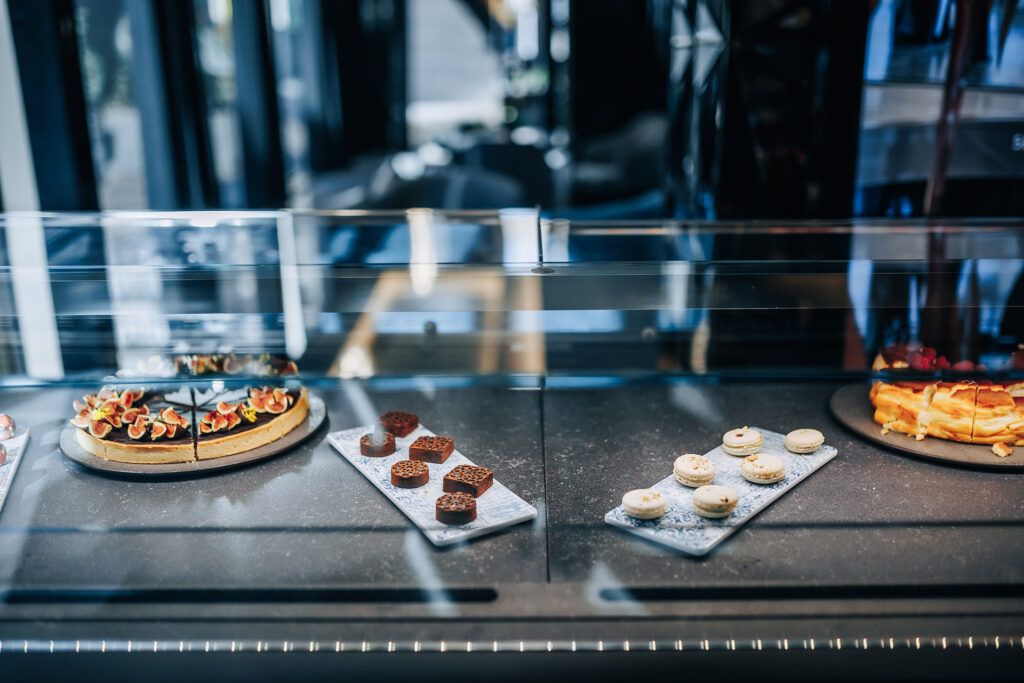 Status and refined, classic and modern. The interior of the bar is designed in the style of a new eclecticism, where interactive light installations are harmoniously combined with a cozy fireplace, comfortable armchairs and an impressive bar counter. Marble, wood and crystal are the main finishing materials, the refined atmosphere is supported by lounge music.

The first thing that catches the eye is an installation rack with photos of stars and valuable refined types of alcohol. The bar offers wines, spirits and celebrity cocktails. You will learn the tastes of Antonio Banderos, Elvis Presley, Cher, Jackie Kennedy, Elizabeth Taylor and others.

In three large wine cabinets at optimal temperature and humidity level, a collection of exclusive wines from all over the world is carefully stored: sparkling and quiet, red, white and, of course, rose. Sommeliers will clarify your tastes and help you choose exactly the one that will bring real pleasure or take its rightful place in your personal enoteka.